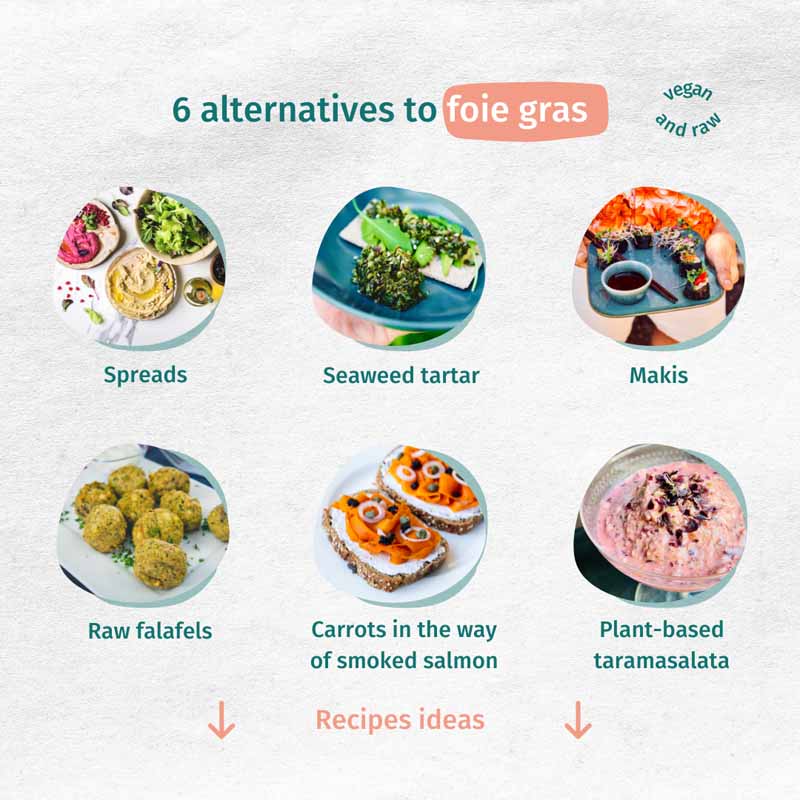 The ideas of spreads: houmous, zucchini pesto, eggplant or tomatoes spread
...
The seaweed tartar: the unavoidable for parties! Taste it on toasts or make it discover to your loved ones. Besides being excellent for health, it's de-li-cious.
The makis: Prepare makis with our raw quality Nori leaves!
An idea to stuff your makis:
-1/4 cup of walnut / seeds pâté or 3 slices of avocado
or 1/4 cup of marinated salad
- 1/4 cup finely grated vegetables
- 1 shallot or 1 asparagus
- 2 sticks of yellow or
red pepper
- 1/2 cup of sprouted seeds
Raw falafels: prepare a delicious nibble with this raw falafels recipe.
Mix:
- 200g of carrots
- 100g of sunflower seeds (soaked for a minimum of 8 hours)
- 1 shallot or 1 spring onion
- 4 parsley sprigs
- salt and pepper
- 2 tsps of coriander seeds
- 2 tsps of carvi seeds
Form balls with hands and place them in the refrigerator. (storage: 5 days)
Carrots in the way of smoked salmon: marvellous, right? A great idea to surprise your guests!
Plant-based taramasalata:
Mix:
• 1 tsp of dehydrated algae (here the gourmet mix - sea lettuce, dulse & nori - available on our shop)
• 70g of cashew nuts previously soaked for 4-6 hours
• 1 tsp of chia seeds soaked 10 minutes in little water
• 1 tsp of diced raw beetroot
• 1 dried tomato
• 5 cl of water
• A dash of lemon juice
• Pepper
Enjoy our savoury, raw, vegan and gluten-free wraps as well that you can stuff according to your tastes!