Discover the recipe for natural toothpaste!
A natural recipe to simply prepare at home (or a good idea of personalized gift and zero waste).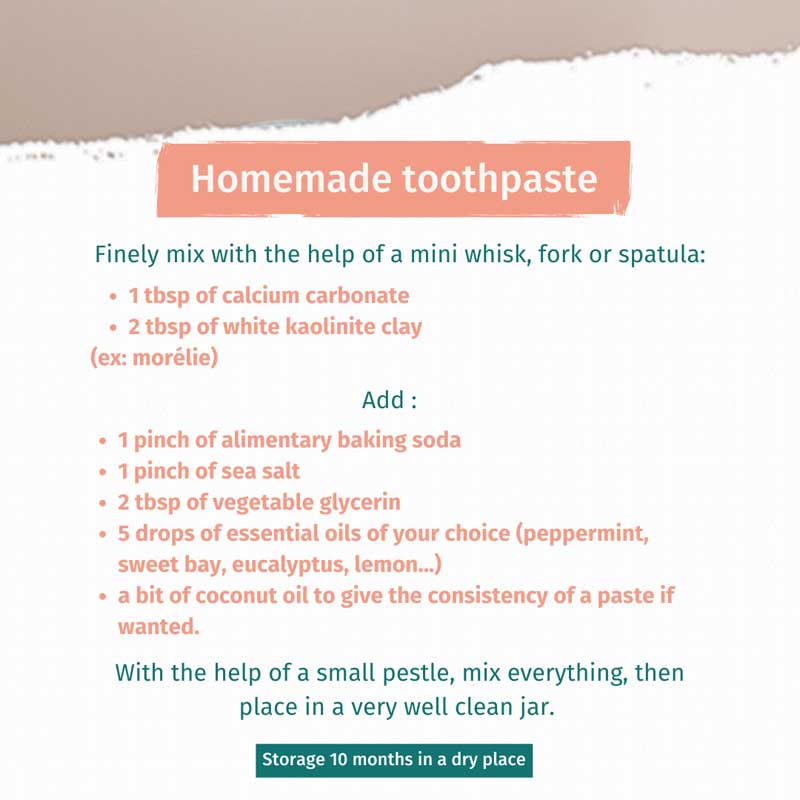 This toothpaste can be kept up to 10 months in a dry place
Don't forget to save the recipe in order to keep it!
Find Morélie clay on our website: an unheated and untested clay on animals, which we use personally for years.
Tell us, have you ever prepared a homemade toothpaste?