The raw patisserie, full training - Anaïs Beltran
Nobody has posted a review yet in this language
Attend a complete training on raw patisserie, conducted by Anaïs Beltran.
Become an alchemist of raw patisserie in 6 modules, 12 videos, two live webinars per year available in replay, technical sheets and pdf recipes accessible for life! You can contact the trainer at any time to ask your questions during the training.
The joyful and high vitality eating delight, 100% plant-based, without refined sugars, without lactose and without gluten!
Do you dream of mastering the art of plant-based patisserie, do you want to improve your technique, do you simply seek inspiration for healthy, gluten-free AND gourmet desserts? There are plenty of good reasons to take this course!
In 6 video modules, accompanied by their PDF, you will go through a large number of techniques, combinations of flavors and ideas, tips for successful and digestible patisseries but also full of advice on the benefits of the ingredients you going to use.
Module 1 : Living food, equipment & ingredients for raw baking
Module 2 : The secrets to successful basic doughs for lively cakes & sweets
Module 3 : The different plant-based creams, enhancing the texture and taste
Module 4 : Special recipes: cookies, macaroons, Yule logs & iced bûchettes
Module 5 : Raw patisserie & wild and medicinal plants alchemy
Module 6 : Live webinar, make a patisserie in live (with replay)
Bonus : Essential oils in raw patisserie, conscious picking
Accessible for both beginners and experienced pastry chefs.
Enter the enchanted world of living patisseries!
Anaïs Beltran is a chef, artist and living alchemist.
As a private chef, Anaïs deploys a lively, plant-based, intuitive and poetic cuisine that draws its strength from the sacred sources of the Earth to nourish, regenerate and elevate the body and the spirit. Anaïs uses the alchemy of places, seasons, the plant world and the people present to create vibrant, ultra-tasty, memorable and magical meals. An ode to the Earth and the sky, a dance of the elements, joyful sweets & high vitality, with or without cooking, where harmony & pleasure of the senses unite in the service of a true medicine of the living.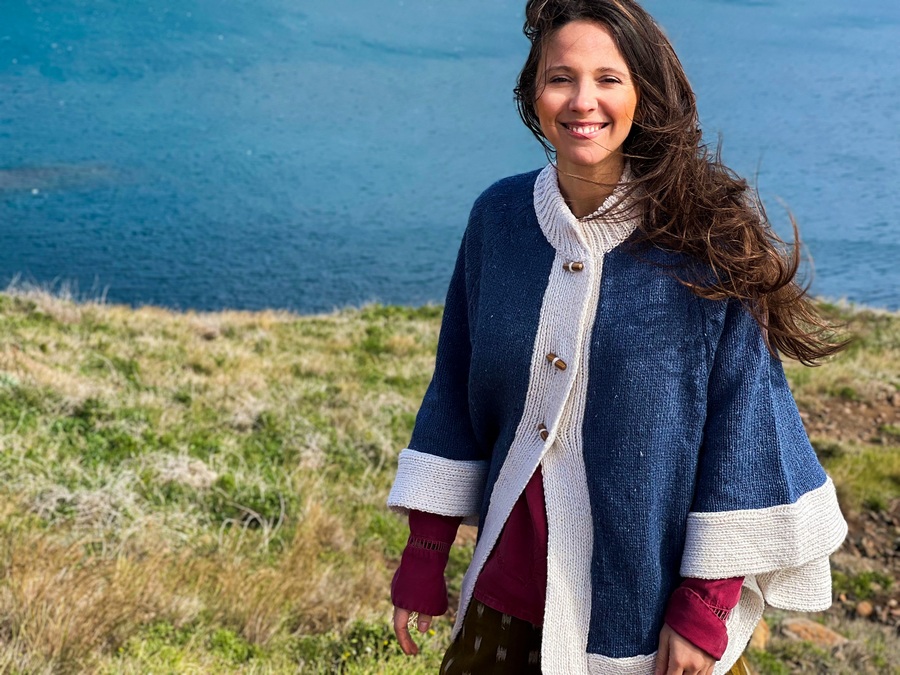 Ces produits pourraient vous intéresser