On sale!
-40%
Out-of-Stock
30ML Cocooning Blend
Nobody has posted a review yet in this language
Blends of 100% natural and 100% pure essential oils 

from organic farming.
Essential oils: 30ML Cocooning Blend
Release your stress and relax thanks to the blend of Cocooning essential oils: a complex with relaxing, purifying and tonic properties.
External and olfactory use.
In friction, two or three drops on the skin are enough to calm the anxiety and soothe the mind. 
This blend can be used pure or diluted with vegetable oil depending on the sensitivity of your skin.
Apply to the neck, lower back, wrists, solar plexus, ankles and arch of the feet.
Repeat up to 3 times a day.
To learn more about the blends of organic essential oils in partnership with the Guény family, watch the video below:
Release your stress and relax thanks to the blend of Cocooning essential oils: a complex with relaxing, purifying and tonic properties. The blend promotes the relaxation of the body and the harmonization of the emotional plan. Its relaxing scents quickly relieve stress and anxiety.
Cocooning brings a zen atmosphere and soothes the mind: it is ideal for the practice of meditation and yoga, to create an atmosphere of relaxation and for anyone of an anxious nature. Patchouli and geranium still give it decongestant, circulatory and purifying properties.
In addition to being soothing, the blend of Cocooning essential oils is an olfactory delight: the floral scents of ylang-ylang, geranium and lavender blend perfectly with the fruity fragrances of sweet orange and green mandarin and the softer notes of geranium and patchouli. A powerful and bewitching fragrance! 
Composition of organic essential oils of:
Patchouli (CAS: 8014-09-3) 
Sweet Orange (CAS: 8000-57-9) 
Fine Real Lavender (CAS: 8000-28-0)
Butter Orange Petitgrain (CAS: 8014-17-3) 
Green Mandarin (CAS: 8008-31-9) 
Ylang-Ylang (CAS: 8006-81-3) 
Geranium Bourbon (CAS: 8000-46-2) 
Roman Chamomile (CAS: 8015-92-7) 
Instinct Aromatique is a family company whose members are passionate about well-being and natural health. Mother of 3 boys and passionate user of essential oils, Véronique Guény wanted the best for her children and naturally turned to the power of plants. In collaboration with the aromatherapists of the Rosier Davenne laboratories in Avignon, she has designed high-quality organic essential oil complexes.
A blend is a mixture of essential oils: a new product with different or even tenfold properties. Combined, their properties are better and more effective! The plants give you their full potential.
The ingredients from first quality come from organic farming, labeled by Ecocert beforehand, in the Rosier Davenne laboratories then, in order to respond to a CSR (corporate social responsibility) approach, the bottling is done by the ESAT (institution and help service for work, which enables people with disabilities to work in decent conditions) of Kerchène Le Fourniller, unit of Bollène. The blends have been sublimated by a nose to obtain a product, which is as pure as subtle.
To learn more about Rosier Davenne laboratoires, watch the video below:
The oils are packaged in MIRON bottles to better preserve and improve the quality of your essential oils without using artificial preservatives. Indeed, the purple glass bottles of Miron protect the biophotonic activity. To learn more, click HERE.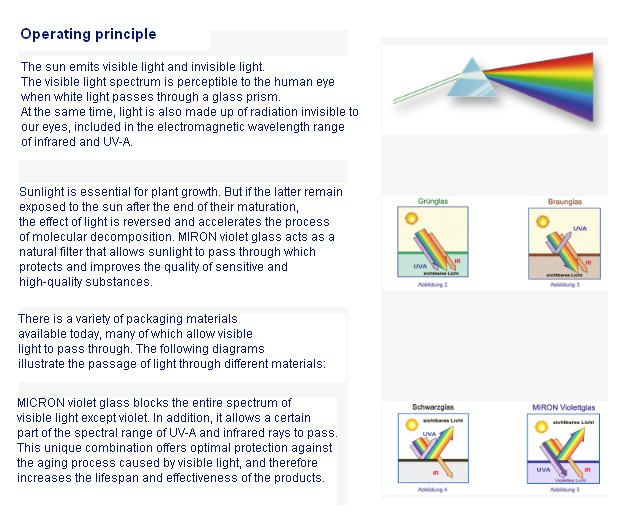 Questions
Be the first to ask a question about this product!