Gluten-free organic raw wrap - Provençal tomatoes
Nobody has posted a review yet in this language
Pack of 6 raw and organic vegetables wraps, 190g
Dehydrated raw wrap with tomatoes in the Provençal style (gluten free)
Perfect for picnics or meals on the go, these raw wraps are used as classic wraps, color and taste in addition! Their rectangular shape is very easy to garnish and enables you to give free rein to your creativity (roll, triangle, "mille-feuille"...). They are perfect for people in a hurry or who do not have a dehydrator at home.
Gluten-free and vegan, they are composed only of raw vegetables and spices mashed in a blender, then slowly dehydrated at 40°C for 15 hours. They are suitable for everyone, young and old, whatever their diet.
These wraps are soft and foldable, from the same consistency than a pancake. They are well resistant to the preparations' moisture you can put inside them, and therefore can be prepared in advance, they will not break on the way.

Why use these w
raps?
They are an easy meal to prepare and enable you to eat a wide variety of vegetables, including sprouted seeds.

They are multi-purpose. For an original appetizer: cut the roll into 2cm slices, prick a toothpick to hold it and you get colorful bites to nibble.
Suggestion:

Cut your favorite vegetables into sticks.
Spread the wrap sauce for example a hummus, a guacamole or a curry almond cream.
Fill in the wraps with salad and sprouted seeds as well as your vegetable sticks.

Roll. Enjoy!
Everything is possible (depending on the season): young shoots, pumpkin, rutabaga, black radish, white radish, red beet, cucumber, artichoke, horseradish, cabbage, mushrooms, onions, seaweed, pumpkin, sunflower seeds ...
Discover the commitments of their creator: Version Crue

• These wraps are the result of the fusion between fast food and living food. Unlike classic wraps, they are gluten-free, vegan and bake-free: they are super nutritious. Their fiber and protein contents are higher than commercial wheat wraps.

• Rich in taste and colorful, they are a very easy way to incorporate raw vegetables into your meals. Especially for children, these "hidden vegetables" will delight their taste buds in a playful way.

• The salty taste is brought only by tamari (fermented soy sauce). Double advantage: it contains probiotics that strengthens the intestinal flora and has a high concentration of trace elements such as Manganese, Chromium, Molybdenum and Selenium.
• Very low temperature dehydration of vegetable wraps enables to preserve all nutritional qualities (enzymes, vitamins, minerals...) vegetables and spices used in the recipe.

•
 These wraps have a strong flavour of herbes de Provence. It will match perfectly with a zucchini pesto for example.
Version Crue is an artisanal company from Nouvelle-Aquitaine, which manufactures its dehydrated products with vegetables and fruits grown within a radius of 15 km around their workshop. Committed to reintegration, eating better, for the planet and deeply human, it is a company that gains to be known.
We met Version Crue's team in April 2020, and we were immediately seduced by the quality and authenticity of their products and especially their wraps. Their video accurately describes their social and environmental involvement, and we support them!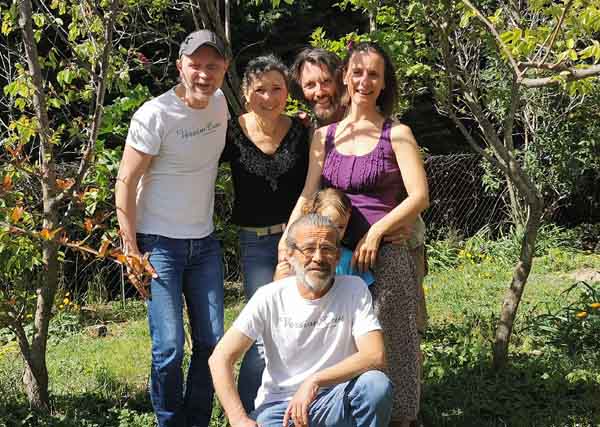 - Packaging: resealable kraft bag
- DMD: 6 months after the date of production
- Ingredients: natural mineral water source Montcalm, old tomatoes*, Deglet Nour dates*, golden flax seeds*, onions*, tamari* (water, soy beans*, sea salt, alcohol*, aspergillus oryzae), spice blends* (chili*, oregano*, thyme*, bay leaf*, sage*, coriander*, basil*, black pepper*)
* Ingredients from organic farming
Note: this recipe is not yet certified organic, although all the ingredients are. Version Crue is awaiting its audit for it to be officially declared organic. Soon!
- Storage: closed bags can be stored for up to 12 months in a cool, dry place, away from heat and humidity.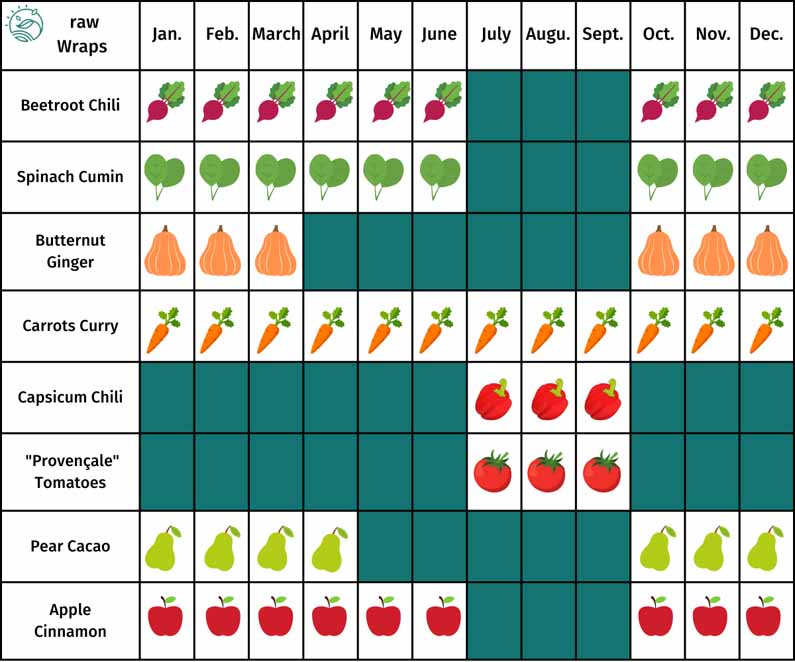 Ces produits pourraient vous intéresser